Biography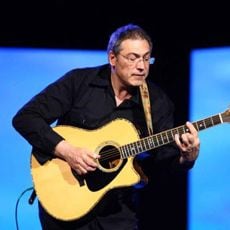 Don is a world-class fingerstyle guitarist with a "wow factor" that must be heard to be believed
Don Alder, 2007 International Fingerstyle Guitar champion, currently resides in Vancouver, British Columbia, Canada. His unique style of playing incorporates finger picking with simultaneous percussion on the soundboard to create a wall of sound.
Pique News Magazine says, "Alder can make a single instrument sound like a 4 piece band. The guy's like the acoustic Hendrix".
Matt Mustapick Guitar Builders says, " I saw Don at the Russian Brewery in Santa Rosa, CA and he's a one man mosh pit - if you're within a 100 miles of a performance then you need to go see this guy".
In 1985, he put his music career on hold to assist his lifelong friend, Rick Hansen, with his quest to create awareness for the potential of people with disabilities and to generate funds for spinal cord research. The World Tour (www.RickHansen.com), inspired millions of people throughout the 34 countries visited and raised 24 million dollars. Today, Don still works with Rick in a vital role at the Rick Hansen Man in Motion Foundation, which has had an impact of over 150 million dollars in the field of spinal cord injury. Don says he got involved with the Foundation to help make a difference in improving the quality of life of others and now continues to do so with his music.
Dons live performances are awe-inspiring. He has competed in the prestigious Winfield, the Kansas International Finger picking championships, and won best instrumental in the Winfield Song Showcases in 2004 and 2005 before winning it all in 2007. He placed 4th out of 300 international candidates at the prestigious International Fingerstyle Competition Open Strings Festival in Osnabrueck, Germany.
He continues to play to Canadian, American, European, and Asian audiences, sharing stages with Grand Master Acousticians such as Andy McKee, Peter Finger, Jacques Stotzem, Michael Chapdeleine and Masa Sumide. He has also performed at festivals which included artists such as Don Ross, Pierre Bensusan, Del Vazeau, Rik Emmet, and Dave Martone.
Don Plays LLX36C, LSX36C, LJX36C as well as SLG100S.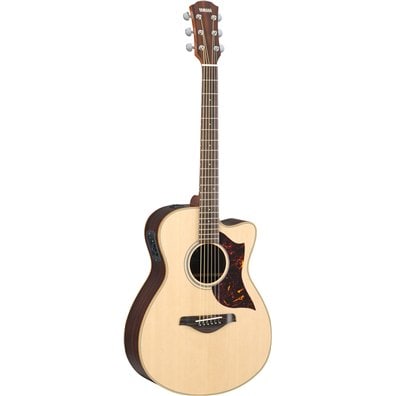 The AC3R features all-solid Rosewood back and sides with hand-selected premium Sitka Spruce top. Yamaha's original concert-size body style is matched to the flagship System 63 SRT pickup and preamp combination for the most natural, responsive amplified tone available.

Other Colors Available
Other Guitar & Bass Artists