Biography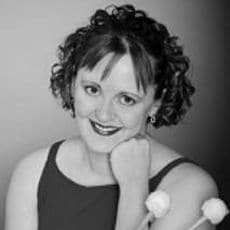 Dominique Bernath completed four years of a Bachelor of Music program at the University of British Columbia in 1997, majoring in Orchestral Percussion Performance. She has been performing with the Vancouver Symphony Orchestra since 1995, and has been the Principal Timpanist/Percussionist of the Okanagan Symphony Orchestra since 1997. She also performs frequently with the Prince George Symphony, West Coast Symphony, Pacific Symphonic Wind Ensemble, and the Willingdon Church Orchestra. Dominique has been involved in many broadcasts for both television and CBC Radio One and Two, and has performed with such talents as Jann Arden, Natalie MacMaster, Anne Murray, Dee Daniels, The Rankins and Holly Cole.
Dominique has performed three sessions with the National Youth Orchestra of Canada as both a performer and a librarian/staff member. She has been a member in good standing of the AFM since 1995, frequently teaches percussion clinics and masterclasses, and has been a pianist since 1980. Dominique has been the stage manager for the Kiwanis Concert Band Festival hosted by Willingdon Church since 2004, and is the Co-Director of the Willingdon Fine Arts Academy.
Mrs. Bernath is a Yamaha Artist.