Biography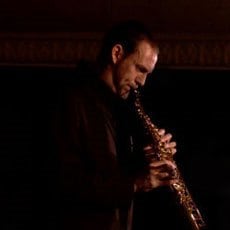 Craig Thomson is an award-winning saxophonist and educator currently based in the beautiful Okanagan region of British Columbia. Through his dedication to the arts and music education, Mr. Thomson's students have earned numerous national and international honours over the past decade.
Raised in an area of BC long known for its top-quality music programs, Craig was inspired by his teachers at an early age to pursue a career in both music performance and music education, leading to study at Grant McEwan University in Edmonton, Capilano University in Vancouver and the University of British Columbia.
Craig is the coordinator for the B.C. Interior Jazz Festival, an annual three-day educational event that brings together approximately 1500 students from around Canada and the United States and connects them with the expertise of North America's finest music professionals. The festival is one of the last remaining competitive festivals in the Pacific Northwest.
As well as promoting music education on a local and national level, Craig is an extremely busy and in-demand performer and session musician whose 2012 solo debut CD of all-original compositions entitled Bright Beginnings, has garnered much acclaim and is a staple on CBC radio.
Craig is proud to be a Yamaha artist. He performs on the YTS 82ZUL (WOF) II tenor sax, the YAS 62IIS alto sax, and Yamaha soprano saxophones.