Biography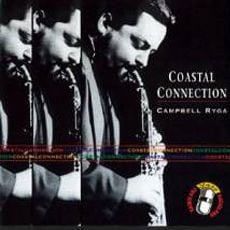 Campbell Ryga was honored the Jazz Report Magazine's Award 'Canada's Alto Saxophonist of the Year 2000' presented to him at the annual Jazz Report Awards Ceremony held in Toronto in May of the year 2000. The two former recipients of this award were Moe Koffman and PJ Perry. Since 1987 Campbell has received 3 Juno Awards, two for his work with the Hugh Fraser Quintet, and one for his work with Colin James.
Since 1981 Campbell has toured internationally on 14 occasions, primarily to Western Europe and to Latin America, most notably the Havana International Jazz Festival, where he has performed for four consecutive years. Most of this touring has been with the internationally acclaimed Hugh Fraser Quintet, of which he is a founding member, an association that began in 1981. Campbell has performed week long engagements at Ronnie Scott's Jazz Club in Soho, London on four separate occasions. Campbell has also been involved in cross country Canadian touring on 18 separate occasions.
Campbell has contributed to 36 Jazz Recordings inclusive of his two recent releases as a leader, the first being 'Coastal Connection' and the most recent being 'Spectacular' just released in December of 2001, both for Radioland/Universal Records. Campbell Ryga has recently been nominated for a Juno Award for Best Traditional Jazz Album of 2001, for the recording 'Spectacular'.
Campbell is a Yamaha Saxophone artist and performs on the YSS62R Soprano and the new YAS82Z Alto Saxophone.