Biography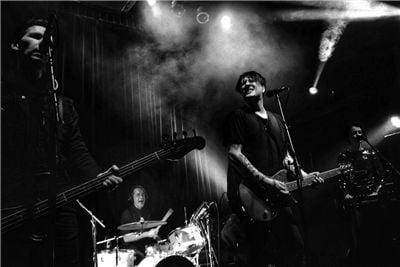 Yamaha Canada Music is proud to welcome guitarist/singer Jason Corbett and bassist Jahmeel Russell of Vancouver-based post-punk band ACTORS to our roster of Yamaha artists!
From Vancouver, Canada, ACTORS electrify with a modern take on post-punk. On debut full-length It Will Come to You, anthemic songs evoke the urgency of early-80's U2 (Boy, October, War) as well as the driving, synth drenched scores that emanated from the era's movie screens. As scene authority Post-Punk.com puts it, the band conjures "cinematic new-wave... that belongs on a Michael Mann soundtrack."
Frontman Jason Corbett's rich vocals command with all the passion of a young Bono and the coolness of Peter Murphy. Songs like "L'appel du Vide," "Slaves," "Face Meets Glass," and "Bury Me" are bangers that glisten via Corbett's production job: slamming beats propel warm layers of synth, guitar, and vocals. Corbett writes, produces, mixes, and masters all ACTORS music at his own Vancouver studio, Jacknife Sound.
Corbett names David Bowie as a fundamental influence - Bowie's sense of confidence and creativity are in full effect on It Will Come to You. But much more than a "retro" act, this is music that stands all on its own, full of life and unforgettable hooks. Perhaps best described as a "post-post-punk" band, ACTORS belongs in the discussion alongside bands of today like The Soft Moon and Cold Cave who are pushing music forward via a deep knowledge of the past.
ACTORS has toured in the USA, UK, Canada, and Europe, and performed at Terminus Festival 2017, 2018 (Calgary), Out From the Shadows Festival 2018 (Portland), and Wave-Gotik-Treffen 2018 (Leipzig), Infest 2018 (Manchester), A Murder of Crows 2018 (Brooklyn), and Cold Waves 2018 (NYC, Chicago and Los Angeles).
Jason has been finding inspiration with his Revstar RS502 SPB. Jahmeel is rocking a BB734A MTB, and also joins the Ampeg family with his PortaFlex PF350 and two 2 x 10 cabs.
Be sure to check out ACTORS' debut album "It Will Come to You":
ACTORS – Presented by Yamaha Canada Music – Make Waves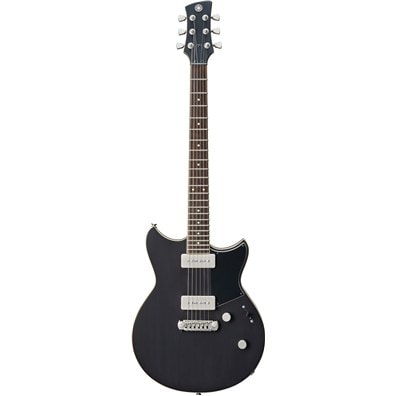 Japanese minimalist style is simple to describe but hard to capture. With just enough of everything you need, and nothing that you don't, the RS502 is exactly what it should be–beautifully simple.

Other Colors Available