Turn Your Entire Home Into a Concert Hall
It' s true. Combine the world's most advanced piano, the Disklavier ENSPIRE, with Yamaha's high-fidelity MusicCast wireless audio system and you can enjoy the sound and music of a real acoustic piano - in any room of your house. In fact, bask in the music just as if you are holding a concert in your home.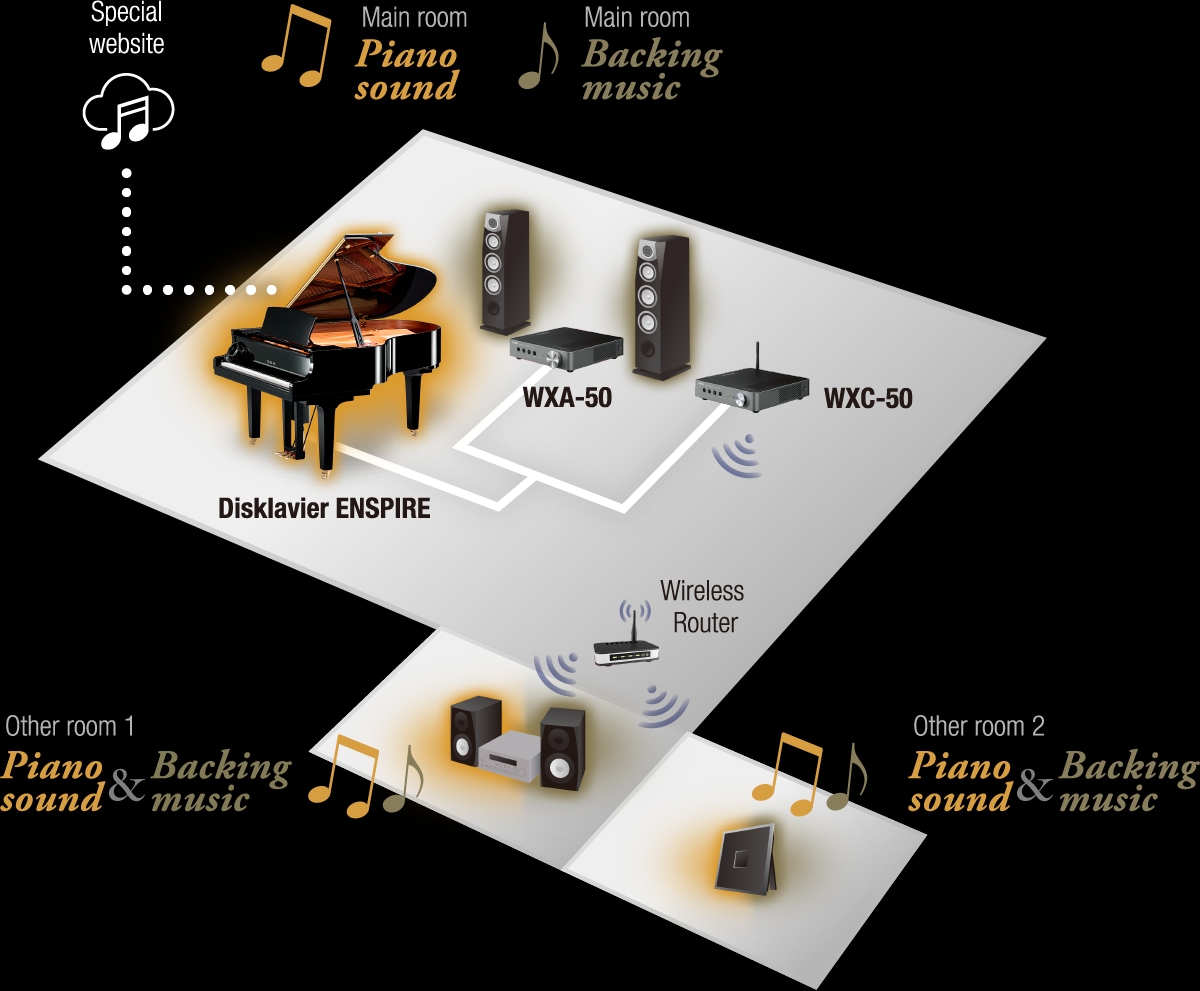 By linking the Disklavier ENSPIRE to a MusicCast compatible device,you can spread the music and performances of the Disklavier ENSPIRE throughout your home, to the living room, kitchen and bedroom, anywhere you want. Enjoy elegant piano performances while enjoying supper in your dining room, while relaxing in your bedroom, or as you party at home with your friends.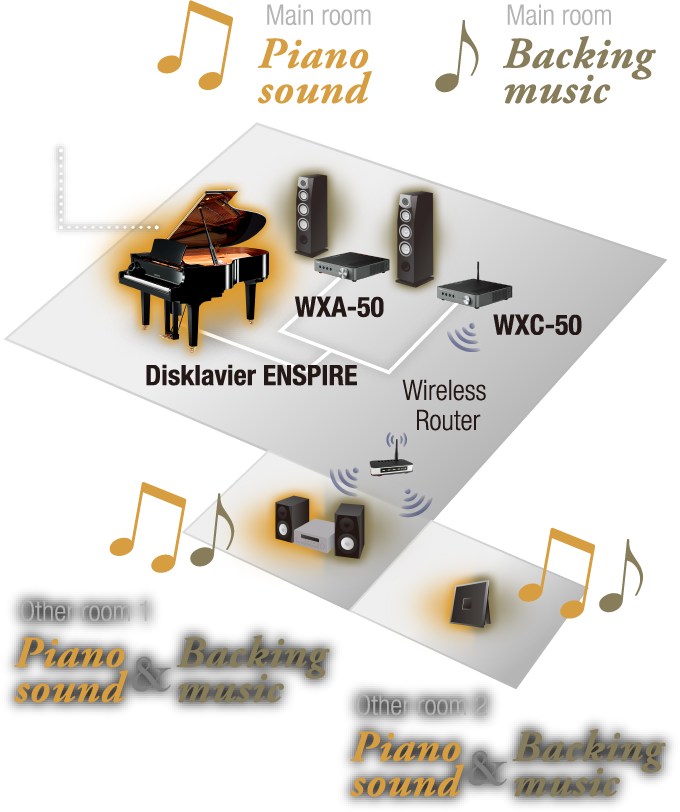 The music for the Disklavier ENSPIRE is composed of two completely independent recordings — the piano and the backing parts. Either part can be played back or output separately. For example, you can simultaneously play the sound of the piano part as an automatic performance on the Disklavier ENSPIRE itself, while playing the sound of the backing music through connection to the WXA-50. And in rooms out of the sonic reach of the Disklavier ENSPIRE, you can have the entire performance — both piano and backing — sent to and played in other rooms using the WXC-50.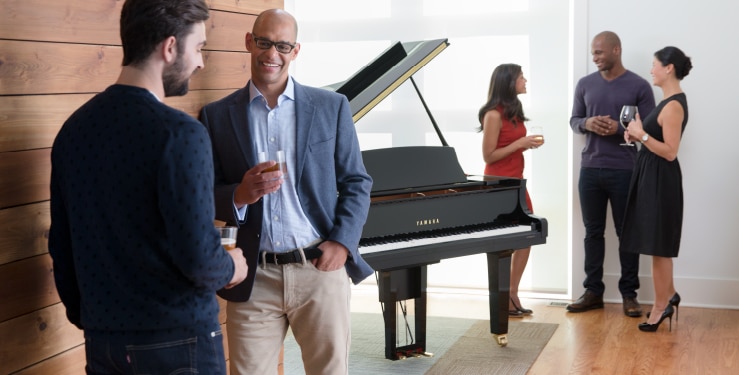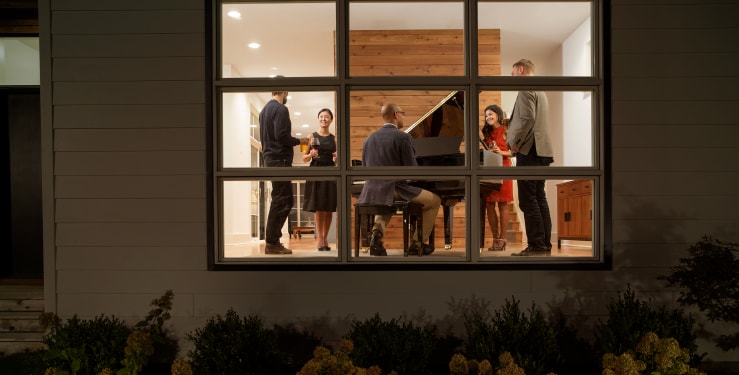 The World's Most Advanced Piano.
Yamaha's Disklavier ENSPIRE.
The Disklavier ENSPIRE is the world's most advanced piano, one that can not only be played as a genuine acoustic piano, but one that also automatically plays any of the 500 built-in music pieces, as well as songs downloaded from the internet (more than 6000 titles). Yamaha' s proprietary high-precision digital control system reproduces the action of the keyboard and pedals with complete accuracy, just as it was recorded by a professional pianist.
The music that flows to you is the sound of an acoustic piano it self. This is truly the ultimate musical system, letting you enjoy actual performances by professional pianists — with all the genuine touch, nuance and emotion as intended by the artists — in real acoustic sound, right in your own home.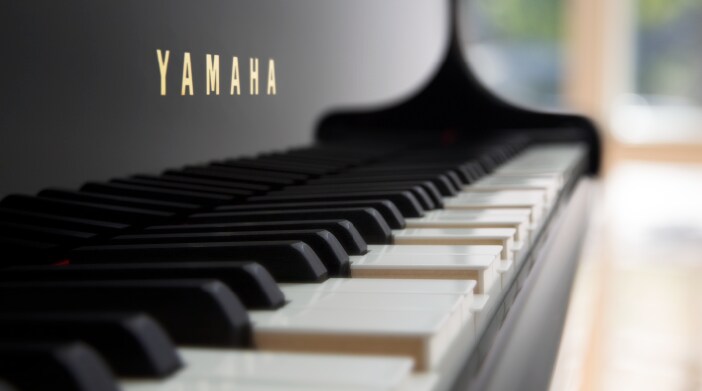 Featured artists include: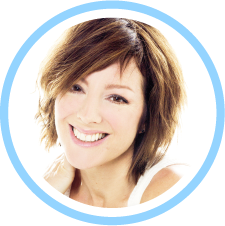 Sarah McLachlan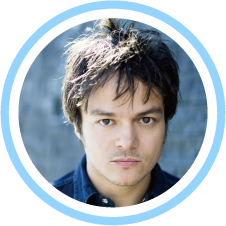 Jamie Cullum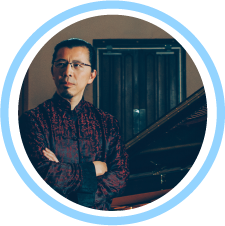 Frederic Chiu
Disklavier Radio
Disklavier ENSPIRE offers revolutionary streaming radio services ($200 annual contract), allowing you to select from and enjoy thousands of piano performances, right in the comfort of your own home. Disklavier Radio gives you instant access to over 30 channels, in a variety of genres including jazz, classical and pop.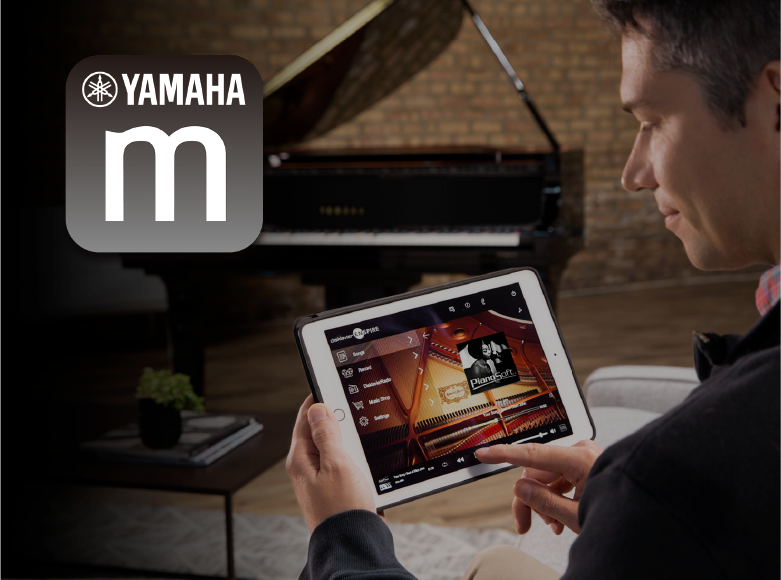 The Disklavier app can be integrated with the MusicCast app for seamless control. From the MusicCast app, you can browse through the Disklavier music library, control the volume, as well as play and stop the music. Moreover, the Link function lets you distribute piano and backing music or only backing music of the Disklavier ENSPIRE to multiple rooms.